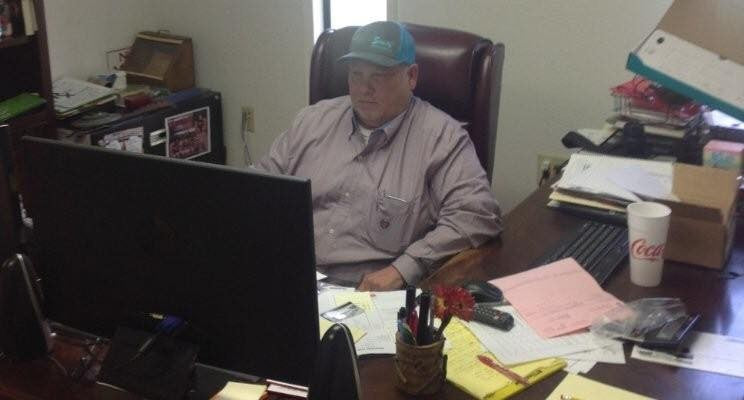 A Properly Greased Filing Room
Lubrication-related filing room equipment failure is a problem that plagues most all sawmills. And it seems, since the new automatic grease units have been put into use, the problem is on the rise. It's easy to become dependent on these automatic lubrication units to do the job. When the automatic lubricator fails and goes unnoticed, damage to equipment can happen very quickly. On most saw sharpeners, a single auto lubricator unit may supply grease to multiple lube-sites on the machine. Many times, the grease tubes or lines may become loose, blocked or even unattached. If air is allowed in the line it can become air-locked and not supply the needed grease to the lube-site(s). Lubrication-related equipment failure is a problem that plagues industrial facilities, and our industry definitely isn't immune. The sawmill filing room sees its share in reactive maintenance, unplanned downtime and lost productivity because of lubrication failures from these units or maintenance oversite. At least once a week, grease locations needs to be checked to make sure the proper amount of grease is reaching the correct lube-site(s). An indicator of lubrication failure is when there has not been grease added to a lubrication device in the past few months. One practice that allows air in the lines, is running the lubrication unit too low or empty; this will cause maintenance to have to purge the line before the unit will operate correctly. While on the topic of lubrication I feel it important to mention that problems can also arise when a lower value or wrong grade of lubricant is purchased. When adding lubricant to a unit one shouldn't mix brands or grades. These choices can cause the lubrication device to function poorly or not at all, especially in auto-lubrication units.
Here at Smith Sawmill Service we keep the proper flow grease for these automatic lubricators in stock. Let us help keep your filing room equipment operating effectively and efficiently!