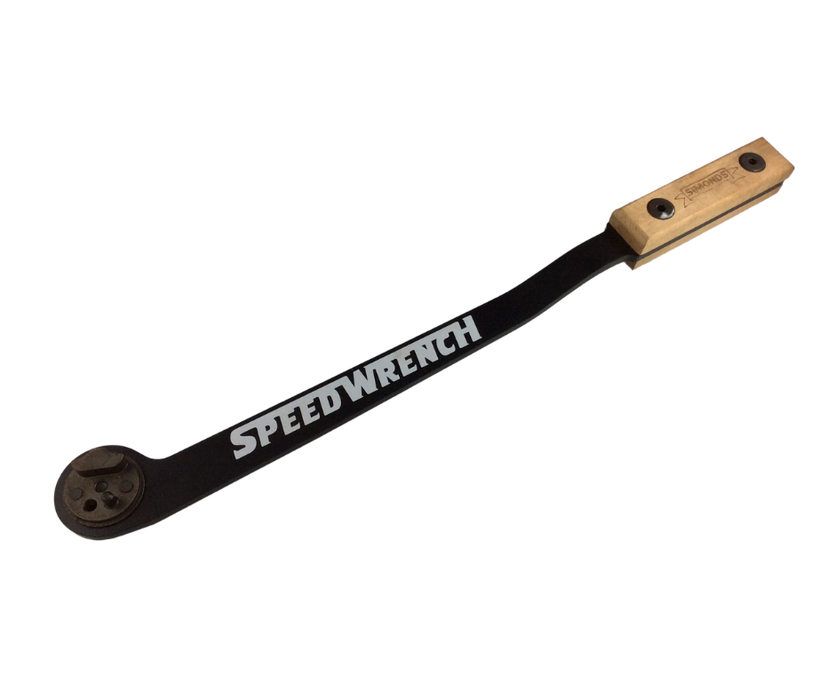 50800000 Speed Wrench 2-1/2
​The Speed Wrench for Inserted Tooth Saws.
Unique Cam design provides an infinitely adjustable loading angle.
You determine the best and safest loading angle.
Reversible works equally well left hand or right hand!
Open design for great visibility.
No more blind fumbling with a brittle "U" shaped wrench pin. Unique one-sided loading feature allows for a quick and easy bit & shank replacement. Shanks are held on the open side with powerful "Button Magnets".
2-1/2 Style Speed Wrench fits 2-1/2 Style Shanks.

Complete Wrench Item # 5080000