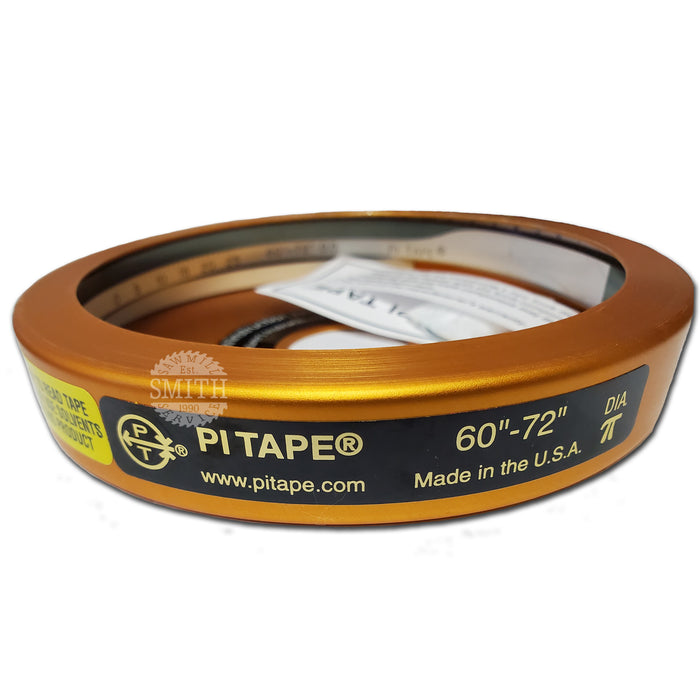 Pi Tape P6WEZ 60" - 72" Outside Diameter Inch Gage
Pi Tape® brand Precision Outside Diameter tapes are manufactured to exacting standards in temperature-controlled facilities at 68°F (20°C). The lines and numerals on our standard tapes are engraved and acid-etched on a ground surface. The tapes have fixed readings that do not require periodic adjustments.
P6WEZ 60" - 72" Outside Diameter Inch
Standard tapes have an accuracy of ± .001" up to 144" (± .03mm up to 3600mm)

Each Pi Tape® brand precision measuring tape is furnished with a Calibration Report whose measurement results are traceable through NIST to the international system of units (SI).
Gage Member: 0.25"
Body Width: 0.5"
Material: White Easy to Read 1095 Spring Steel
Thickness: .010"
Tolerance: ± .001"
Instructions: O.D. INCH Instruction Sheet for Tape Sizes .700in and Over