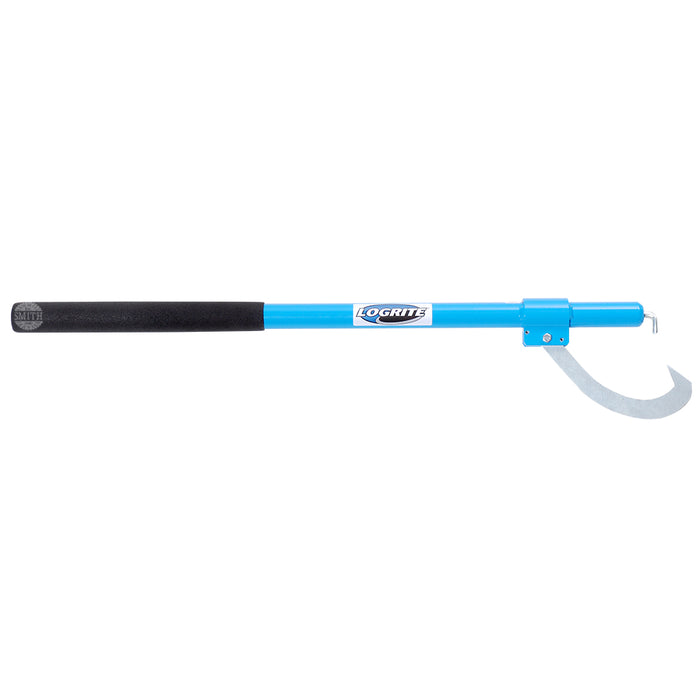 LogRite Cant Hooks - Standard Series
Need to move logs with ease? We have the solution with LogRite Cant Hooks. A cant hook has a small toe hook on the end which provides a second biting edge and gets a better grip on the log. These cant hooks are available in optional handle strengths and lengths.
Standard Series is an aluminum-handled cant hook that is stronger and easier to use than traditional wood-handled cant hooks. The bright blue handle is easy to see around a sawmill or woodlot. The heat-treated, zinc-plated hook is built to last. The textured rubber grip is easy to hold.
OPTIONAL LENGTHS:
36" Cant Hook: great for working around the mill, will grip 8" to 32" diameter logs.
42" Peavey: popular logging peavey, slightly lighter and easier to work with than the larger peaveys. Less handle arc means you can work the top of the log piles or between closely spaced logs.
48" Peavey: best-selling logger peavey. The 48" length provides a combination of good leverage and ease of use.
60" Cant Hook: The log 60" handle will move the largest logs that will fit on a sawmill. The extra leverage means less effort and less bending over to move those big logs. The 60" peavey also offers a slightly bigger hook which will grip 10" - 36" diameter logs.