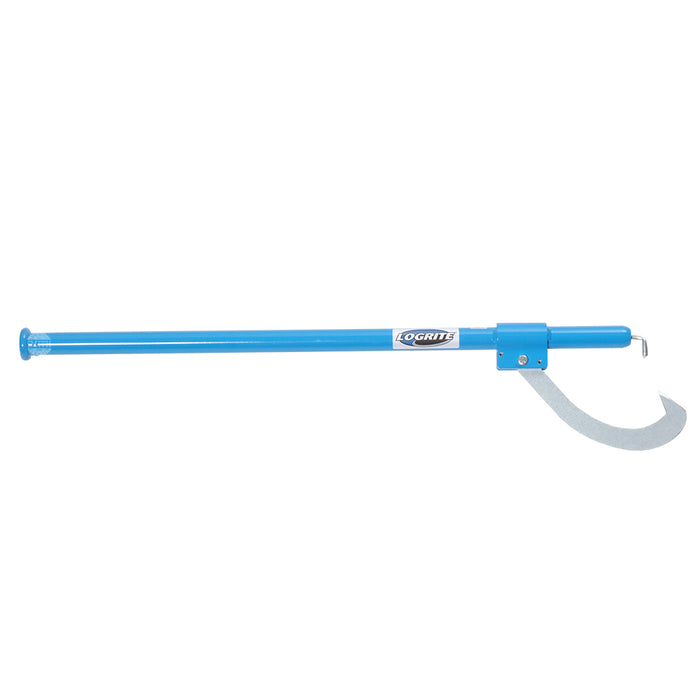 LogRite Cant Hooks - Mill Special
Need to move logs with ease? We have the solution with LogRite Cant Hooks. A cant hook has a small toe hook on the end which provides a second biting edge and gets a better grip on the log. These cant hooks are available in optional handle strengths and lengths.
Mill Specials: The mill special was developed with input from various sawyers. They asked us to develop a short cant hook without a grip and a smaller diameter handle. We reduced the diameter to 1.375" and offer 24", 30", and 36" lengths. We replaced the grip with a baseball bat-type end cap to keep the tool from slipping out of the user's grasp. Our mill specials still have the same reliability as our regular cant hooks with a strong yet light aluminum handle, the highly visible and durable bright blue powder coat, and the heat-treated, zinc plated hook.
Optional Lengths
24" Cant Hook: Small Series and Mill Specials
30" Cant Hook: Small Series and Mill Specials
36" Cant Hook: great for working around the mill, will grip 8" to 32" diameter logs.