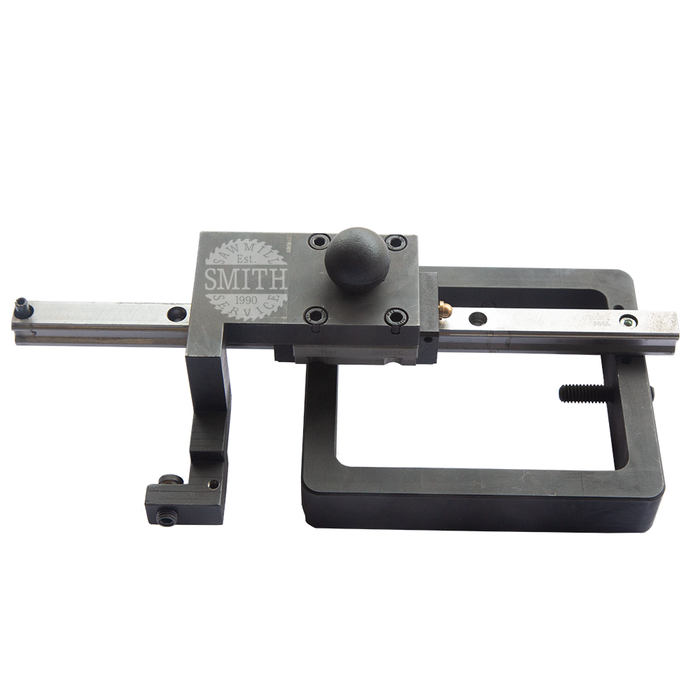 A-C-T Location Tooth Stop
LOCATION, LOCATION, LOCATION

AND REPEAT IT EVERY TIME!
Lead-time varies. We will contact you with the available shipping date.
Retrofit for VOLLMERS' 840 CHC and CHF Machines Only!
A-C-T Location Tooth Stop can repeat the grinding of circular saws on the VOLLMER CHC and CHF 840. Hassle-free setup time for each diameter. Keep the same top and side clearance from saw to saw, even with varying diameters.
Easy setup by simply setting the first saw location with the A-C-T Location Tooth Stop by sliding it in place, retracting, setup, and grinding. Repeat saw after saw without additional setup time; this puts the tooth in the exact location, saw after saw, giving a constant tooth grind on every saw face, top, or side.
ASK BOUT SMITH SAWMILL SERVICE EASY AND QUICK INSTALLATION AND TRAINING. 
The price includes free installation up to 300 miles from our locations.
Patent No. US 10,625,394 B1