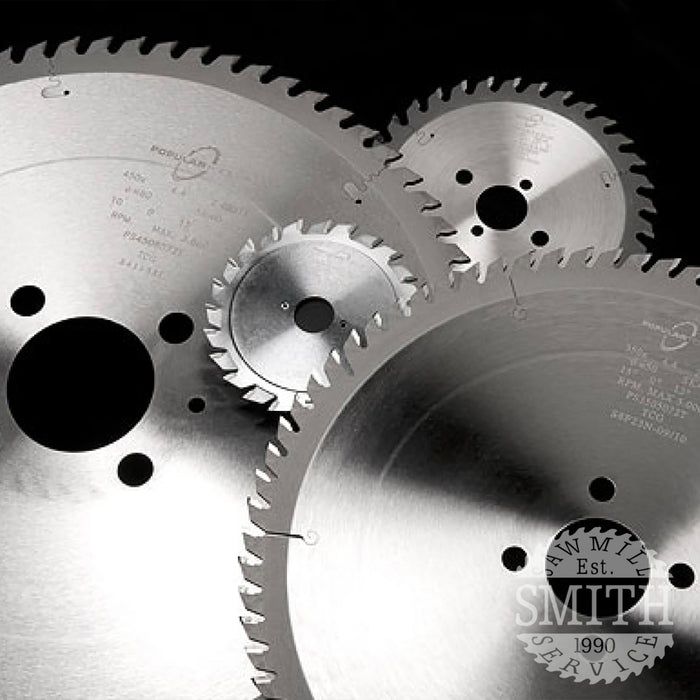 8" x 1.5mm x 80T, 5/8" B, Blind Cutting Saw
8 inch x 1.5mm x 80T, 5/8" B, Blind Cutting Saw, 
LRLRS Design – Left Right Left Right Straight. Similar to LR with added straight raker every 5th tooth. This helps to remove sawdust from the cut, giving better blade cooling and preventing dust buildup on the saw blade. Excellent design for mitre box saws and sharp trimming of slightly thicker wood than used with LR design.
The bling cutting saw is for cutting faux wood window blinds. This saw blade is designed to reduce chipping and avoid melting the material. With a thinner plate, a sharper tooth angle, and one-side clearance ground, this is a completely new tool for window blind fabricators.