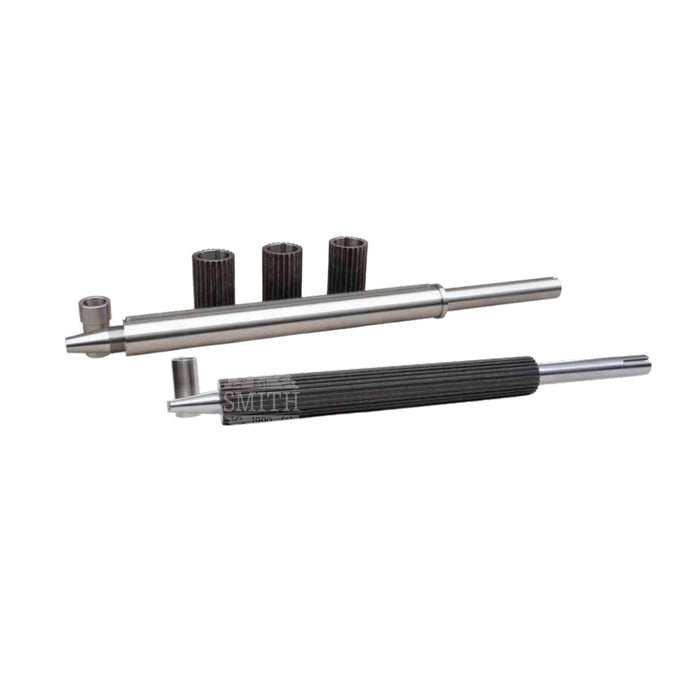 Promac Splined Saw Arbors and Sleeves
SKU
PROMAC-SAW-ARBORS-SLEEVES
Thanks to Promac's in-house CAD facility the CNC centers, Promac has the resources to built top-of-the-line, precision-machined saw arbors. We are proud to be one of the world's largest manufacturers of splined arbors.

Our saw arbors are:
Created by precision machine hobbing
Manufactured from high tensile alloy steel
Hardened to 60 HRC
Fully compatible with laser-cut saws
Available in two formats:
SOLID: in this design, the arbor and spline are in one solid unit. Thie initial cost is less, but the entire unit will eventually have to be replaced
SLEEVED: in this design, the spline slides on and off the arbor. Creating the custom arbor is more expensive initially, but will be more affordable long-term since only the spline will need to be replaced.